Do you want to interact with your NATS installation without logging in? The NATS API allows Admins to run remote requests to perform actions within NATS. These actions include the ability to add a new affiliate, retrieve member details, decode a NATS code or bulk import adtools.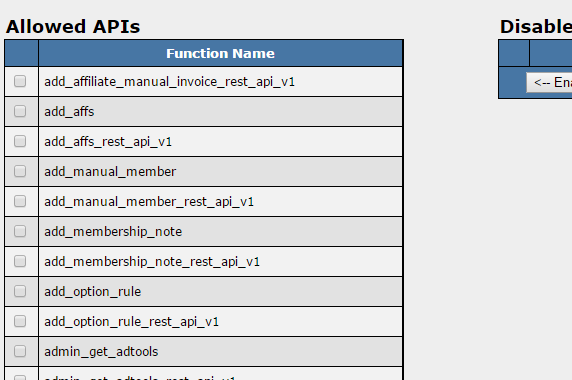 Allow Admins access to only specific API function calls.
Since the API is IP restricted, Admins will need to update the ADMIN_API_ALLOWED_IPS configuration setting to include a list of any authorized IP addresses that will be using the API. Once the IP is added, Admins need to retrieve their API key from the NATS database directly by selecting the "api_key" from the "login" table for their loginid. In addition to IP restrictions, the latest version of NATS allows you to set which API functions each Admin level affiliate is allowed to use. Once the IP is allowed and the key has been retrieved, requests to the API can be made.
If you need assistance with using the API, please put in a support ticket here.
For further details on using the NATS API as well as all the other available API functions, please visit our article.